Stacy R.
Based in the Pocono Mountains in Pennsylvania, "Stacy's Got Greek" is a small, family-owned business. We were founded March 12, 2009. We were started to accommodate the need for custo […]
Stacy R.
Welcome to our new Website. We hope you enjoy the new Look, and hope you'll find it a bit easier to navigate through… Please feel free to Contact Us with any sugges […]
Stacy R.
Proudly owned and operated by Greeks to produce affordable, quality items for Greeks!
Stacy's Got Greek
is a family-owned business that takes pride in getti
[…]
Stacy R.
Stacy's Got Greek Creates Custom Embroidered Sorority Shirts and Fraternity Shirts with Your Greek Organization! Our Product Line Now Includes Cardigans, V-n
[…]
Stacy R.
Customers for life: Our customers will distinguish Limestone Technologies as their best present and future solution provider.
Accountability: We will remain steadfastly committed to a […]
Stacy R.
Your Eye for Greek Fashion
We put our Customers first and strive to secure their loyalty through top quality products & service.
We value our Employees and seek to […]

Stacy R.
Stacy's Got Greek's mission is to present consumers with designs, styling and clothes that energizes any activity. Whether it be snowboarding, running along the beach, or drifting down a river, Stacy' […]
Credit Cards Accepted by Stacy's Got Greek?
We accept credit card (Visa and MasterCard only), PayPal, Cash, and Checks (Checks have to be cleared before items are shipped). If you're located in the US, we accept US-based Visa, MasterCard, Discover and American Express debit and credit cards through
PayPal
.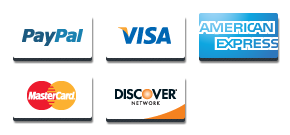 VETOGA — Yoga + Meditation + Healing Arts