Description
Sigma Pi (ΣΠ) is an international social and secret collegiate fraternity founded in 1897 at Vincennes University. Sigma Pi Fraternity International currently has 124 chapters and 5 colonies in the United States and Canada and is headquartered in Lebanon, Tennessee. Like most social fraternities, membership is by invitation and limited to men. Currently Sigma Pi has initiated more than 100,000 men and has 6,000 undergraduate members.
Sigma Pi strives to enhance the collegiate experience by building and supporting chapters and alumni organizations for the purpose of maintaining a fellowship of kindred minds united in Brotherhood. Furthermore, Sigma Pi Fraternity is a men's collegiate fraternal organization that provides training, guidance and innovative opportunities for: leadership development, social and personal development, academic achievement, community service, and heightened moral awareness for its brothers throughout their lives.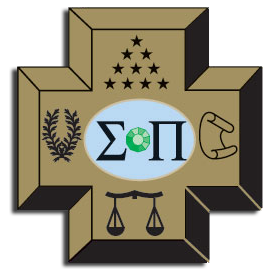 Sigma Pi Badge
History — Founders
Rolin Rosco James (October 16, 1879 – February 4, 1953) Born in Lincolnville, Indiana. Graduated from Vincennes University in 1900; A. B., Earlham College, 1902; Studied at Harvard Law School. He was a member of the Presbyterian Church and by profession a consulting attorney.
William Raper Kennedy (November 22, 1877 – December 5, 1944) Born in Vincennes, Indiana. Graduated Vincennes University in 1897. Served in the Spanish-American War and re-enlisted in the infantry a month after being discharged and was continuously in military service, rising to the rank of Lieutenant Colonel of Infantry. He was a member of the faculty at Culver Military Academy from 1905 until retiring in 1944.
James Thompson Kingsbury (January 8, 1877 – October 1, 1950) Born in Lawrence County, Illinois. Descended from the Kingsbury family who settled in Massachusetts in 1615. Graduated Vincennes University in 1897; A. B. University of Illinois 1899, LL.B 1902. Practiced law in Bisbee, Arizona. He was a member of the Christian Church and of Masonic Lodges in Tombstone, Arizona and Phoenix.
George Martin Patterson (November 7, 1877 – April 7, 1960) Born in Palmyra, Township, Knox County, Indiana. His ancestors settled in Vincennes before Indiana became a state and was a prominent part in the development of that part of the country. Served as the Deputy Recorder of Knox County and then followed in his father's footsteps of farming.
History — Founding and early history (1897-1907)
On January 26, 1897 Charlotte N. Mallote, a professor of Latin and French, spoke to a group of students during chapel hour at Vincennes University about College Fraternities. One month later on February 26, 1897 a new literary society had its first meeting, founded by William Raper Kennedy, James Thompson Kinsbury, George Martin Patterson, and Rolin Roscoe James. The first initiates of the society were Samuel and Maurice Bayard, who were brought into the organization well before it had a constitution or name. The constitution, name, and first ritual were developed at the home of the Bayard's. The founders soon agreed upon a name, and the society was christened Tau Phi Delta (ΤΦΔ). By the end of its first year in 1898, Tau Phi Delta had 10 members, but the new Fraternity encountered membership struggles at the turn of the 20th century. Many of America's young men left the states to fight in the Spanish American War. Personal endeavors were paused, as the nation focused all efforts on the war that was raging in the Caribbean and Pacific Oceans. Key members of Tau Phi Delta, William Raper Kennedy, Lee B. Purcell, and Maurice Bayard had all left to participate in the war, leaving Rolin Roscoe James as the sole member by the end of the war. James restored the society by initiating five new members shortly after the turn of the 20th century. These new members pressured James to change the name to Theta Gamma Psi (ΘΓΨ), but James successfully argued to keep the society named Tau Phi Delta. In 1903-1904, the Fraternity had grown so large that it ceased to meet at Vincennes, instead meeting at a small cottage nearby. This structure is considered the fraternity's first chapter house. In 1907, Tau Phi Delta began meeting at the old colonial residence of Judge J.P.L Weems. It was in the Niblack-Weems household that Tau Phi Delta reorganized as Sigma Pi. The home would later play host to the first national congress.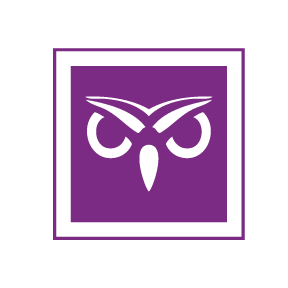 Sigma Pi Symbol
In 1904-05, Tau Phi Delta finally began to seek expansion to other universities. Although rejected, a local fraternity at Indiana University petitioned to become the second chapter, and Tau Phi Delta began to engage in talks with other local fraternities at nearby universities. These discussions ultimately ended without expansion. Additional Chapters would eventually be added after Tau Phi Delta became Sigma Pi on February 11, 1907
History — Patterson episode: how Sigma Pi got its name
Robert George Patterson (of no relation to the founder) was only 11 years old in 1896, when he first heard William Jennings Bryan speak. Patterson was convinced Jennings Bryan was the greatest American of his time. Shortly after the president election in 1896, Patterson read Jennings Bryan's autobiography The First Battle, which revealed Jennings Bryan was a member of Sigma Pi, a literary society at Illinois College in Jacksonville, Illinois. Patterson was determined to attend the college and follow the footsteps of Jennings Bryan. However, Patterson's parents forced him to attend the nearby Ohio State University, prohibiting from joining the literary society that only existed at Illinois College. Patterson still desired to become a member of the prestigious Sigma Pi. He wrote Sigma Pi at the Illinois College to petition for expansion, but was rejected as the society refused to expand. Patterson also contacted another fraternity named Sigma Pi at the University of Toronto to request expansion, but was again rejected.
In 1907, Patterson learned of Tau Phi Delta and wrote them asking if they would "consolidate with us and become a Chapter of Sigma Pi Fraternity." Despite seeking to expand, Sigma Pi did not actually exist; Patterson was its sole member. Tau Phi Delta agreed and planned to consolidate. Patterson himself faked and made up the entire history of his Sigma Pi. Patterson stated it was founded in 1752 at The College of William and Mary and historical elites such as James Madison, Thomas Jefferson, Robert E. Lee, Jefferson Davis and others were members. He claimed Sigma Pi failed during the Revolutionary War, but was kept alive by passing down its traditions from father to son. According to Patterson, Sigma Pi was revived in 1801 by Payne Todd, step-son of alleged member James Madison. He claimed Sigma Pi was successful until its repression by the Anti-Masonic Party in 1835. Patterson was the first to bring about its public revival since the repression. Under this guise Sigma Pi expanded and added several chapters.
In 1909, Patterson's lies and fallacies began to collapse. The World Almanac published Patterson's Sigma Pi on its list of fraternities. It listed its founding date as 1752 and William Jennings Bryan as its most famous alumni. Upon hearing this, Jennings Bryan sent letters to inform the magazine of its mistake and denounce his inclusion as its alumni. Jennings Bryan was a brother of the Delta Chi. He never belonged to any organization at The College of William and Mary, just Delta Chi Fraternity and Sigma Pi Literary Society at the College of Illinois. Furthermore, when Patterson submitted materials for Sigma Pi Fraternity's inclusion in William Raimond Baird's 7th edition of Baird's Manual of American College Fraternities, it was rejected. Discussing the request for inclusion, Baird wrote "all statements concerning the alleged origin of this society are inherently incredible." He suggested the story seemed to "be the product of a rather sophomoric imagination." Sigma Pi Fraternity, still unaware of Patterson's lies, appealed to Baird to reconsider. Baird refused and eventually published an article ridiculing Sigma Pi Fraternity to the entire Greek community. Patterson was immediately expelled from the society and all records bearing his name were deleted. Only in the second half of the 20th century did Sigma Pi research and include this incident in its history.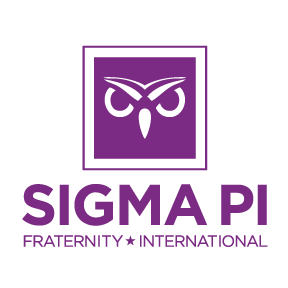 With the expulsion of Patterson at end of 1909, Sigma Pi had 5 chapters: Vincennes University, University of Illinois, Ohio State University, Temple University, and the University of Pennsylvania. At this time the Fraternity redesigned its badge, coat of arms, and ritual, becoming Sigma Pi as it is known today.
History — Recent history: 1910 – present
Sigma Pi survived the embarrassment of the Patterson Incident and continued to grow. By 1918 it had 14 chapters in seven states from California to New York. In 1910, Sigma Pi co-founded and became part of the National Interfraternity Conference, now known as the North-American Interfraternity Conference. On July 15, 1911 Sigma Pi's official publication, the Emerald, was first published, although it would not be regularly published until 1914.World War I saw only the Kappa Chapter at Temple University close, although many others operated on a "skeleton" basis. When men returned from the first World War and began to resume and start their education, Sigma Pi greatly expanded. From 1920-1927, Sigma Pi doubled in number of chapters and established a central office in 1926. In 1937, Mississippi State University Chapter was installed, becoming the first new chapter formed from a colony. Before the Alpha-Lambda Chapter, all other new chapters were other fraternities or societies already in existence that agreed to consolidate into Sigma Pi. By May 1940, Sigma Pi had 34 active chapters and 2 inactive chapters. World War II decimated the fraternity, causing it to almost disappear entirely. As all able bodied young men left to fight for their country or to serve in defense plants, few college aged men remained. By the end of the war, Sigma Pi had only 11 active chapters.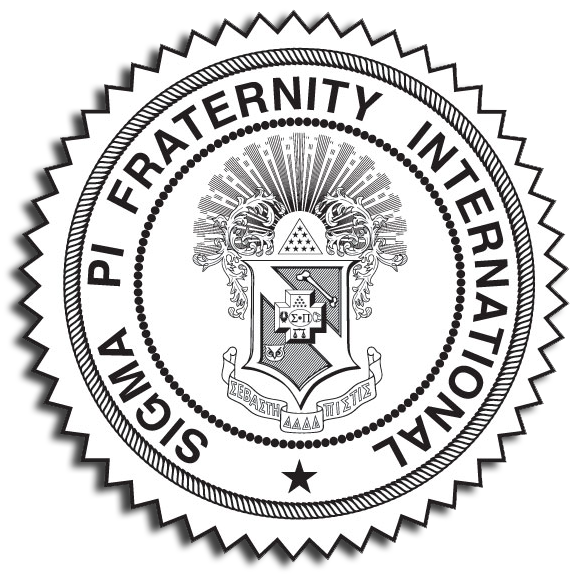 Following World War II, many veterans attended college under the GI Bill. Sigma Pi, again, took advantage of the spur in college enrollment. By 1950 Sigma Pi had grown to 53 Chapters, 7 of which remained inactive. Ten years later the Fraternity had grown to 63 Chapters, and saw the merging of a national fraternity into Sigma Pi in 1964. Delta Kappa petitioned to Sigma Pi for membership after an edict from the New York State Board of Regents prohibited any national Fraternity from existing at a state-funded university forcing many chapters to close. Delta Kappa's national structure crumbled after this decision, but chapters in the rest of the country were determined to continue their national tradition. Delta Kappa's individual chapters appealed to the ever expanding Sigma Pi. All but two chapters of Delta Kappa were re-initiated as members of Sigma Pi, growing the fraternity's numbers drastically.
The 1960s proved to be Sigma Pi's largest growth to date, adding 39 chapters, giving the Fraternity 109 total Chapters. In 1984 Sigma Pi became an international organization upon the chartering of the first Canadian Chapter (Zeta-Iota at Western Ontario), ushering the fraternity to change its name to the current title, Sigma Pi Fraternity International. The Fraternity currently consists of 123 active collegiate groups, dozens of alumni clubs, and over 100,000 initiates. Today the Fraternity continues to seek expansion with several newly chartered chapters and developing colonies, as well as reviving inactive chapters annually.
History — Alpha Chapter at Vincennes University: preserving Sigma Pi's history
After its founding in 1897, the Alpha Chapter at Vincennes University closed in 1910. It remained dormant for 55 years until 1965 when the Alpha Chapter was re-activated. Grand Sage Frank C. Fryburg (Theta, Penn State University) worked with the students and dean at Vincennes to re-activate the Chapter. However, the North-American Interfraternity Conference prevented its members from opening chapters at 2 year Junior colleges. Honorary Grand Sage Curtis G. Shake (Alpha, Vincennes) was tasked with creating a formal petition to the NIC, which requested special dispensation be granted to Sigma Pi to reopen the Chapter. The petition passed and on February 26, 1965, Alpha Chapter was re-charted. In December 1970, the success of the Alpha Chapter convinced the NIC to allow chapters at all junior colleges. A clock tower on the campus of Vincennes University commemorates the foundation of Sigma Pi. The fraternity's headquarters were also located in Vincennes at the Shadowwood Estate of Colonel Eugene C. Wharf who donated his estate to Sigma Pi upon his death. In 2003 the Fraternity's headquarters moved to Brentwood, Tennessee. Despite Sigma Pi's diminished presence at Vincennes University, the fraternity still recognizes and celebrates the university as its birthplace. The Alpha chapter is still successfully active today, claiming some of Vincennes University's most famous and successful alumni, including three Vincennes University Presidents, as members.
— Read More History on Sigma Pi on Wikipedia
Sigma Pi (ΣΠ)
Founded On: February 26th, 1897 at Vincennes University
Type: Secret, Social Fraternity
Colors: Lavender and White with Gold as an Auxiliary
Flower: Lavender Orchid
Nicknames: SP-Sigma-Pi
Chapters: 124 Active Chapters, 5 Colonies
Website: www.sigmapi.org
Motto: "Progress, man's distinctive mark alone, Not God's, and not the beasts'; God is, they are. Man partly is and wholly hopes to be."
Sigma Pi's Flag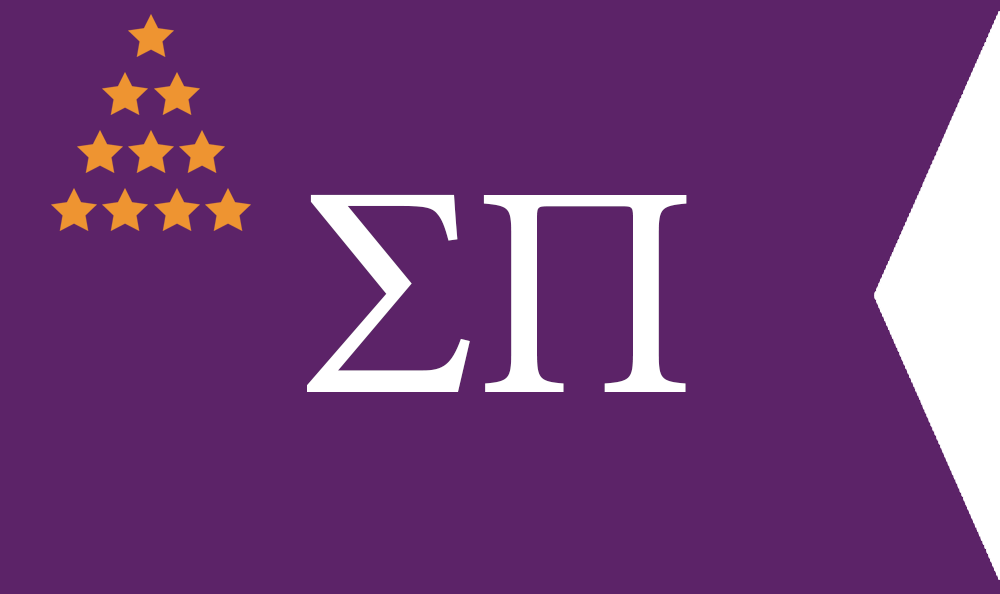 Official Colors
| 1st Color | 2nd Color | Auxiliary |
| --- | --- | --- |
| Lavender | White | Gold |
| | | |