Description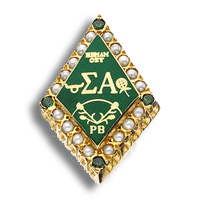 Sigma Alpha Badge
Sigma Alpha (ΣA) is a professional agricultural sorority.
History
On January 26, 1978, five students, Ann Huling Mathews, Cindie Davis, Marilyn Burns, Jennifer McMillan and Amy Mathews, founded Sigma Alpha at the Ohio State University. Since that time, Sigma Alpha has become a national organization consisting of over 70 collegiate chapters, with undergraduate and alumnae members. Today, more than 11,000 members have been initiated into Sigma Alpha Sorority.
The sorority was named Sigma Alpha for "Sisters in Agriculture." The sorority official colors are emerald and maize, the mascot is the baby bull, the official flower is the yellow chrysanthemum, and the symbolic jewel is the emerald. The motto is Women Excelling in Agriculture. The objective of Sigma Alpha is to promote its members' roles in agriculture.
Sigma Alpha is a member of the Professional Fraternity Association (PFA), a national organization of professional Greek letter organizations. Sigma Alpha Sorority is an affiliate of Agriculture in the Classroom, which is also the sorority's national philanthropy project. It belongs to the Consortium of Collegiate Agricultural Organizations.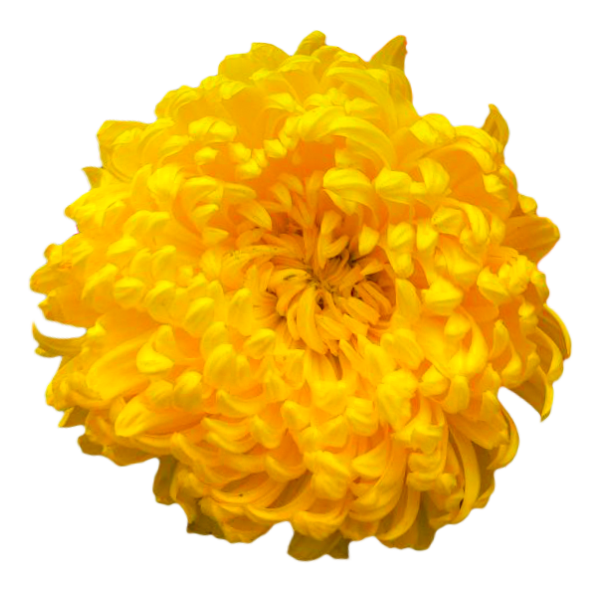 Sigma Alpha
Flower — Yellow Chrysanthemum
Mission
Cultivating Professional Women in Agriculture
Objective
The objective of Sigma Alpha shall be to promote its members in all facets of agriculture and to strengthen the bonds of friendship among them. It is the purpose of the members to strive for achievement in scholarship, leadership, and service, and to further the development of excellence in women pursuing careers in agriculture.

Vision
To be the foremost organization fostering academic excellence and professional development while encouraging networking and lifelong bonds for women leading the agricultural industry. We strive to build diversity by marketing our organization on an international level.
Sigma Alpha Seal (Mockup)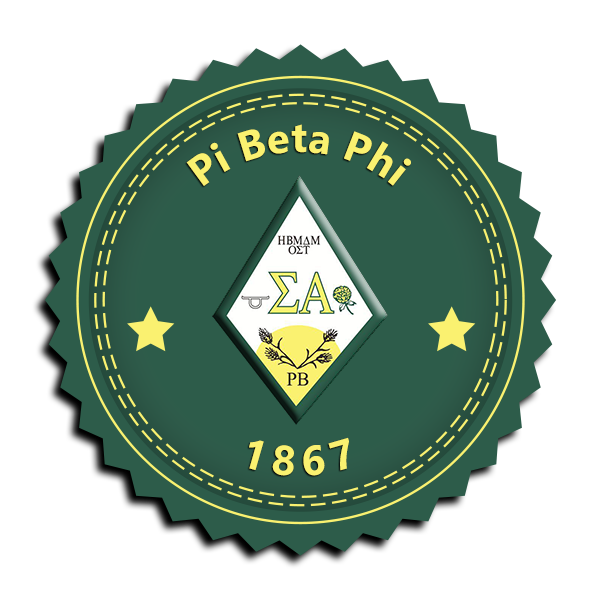 Sigma Alpha Symbol – Baby Bull

— Read More History on Sigma Alpha on Wikipedia
Sigma Alpha (ΣA)
Founded On: January 26th, 1978 – The Ohio State University
Type: Professional Sorority
Colors: Emerald and Maize
Flower: Yellow Chrysanthemum
Nicknames: Sigma-Alpha-SA
Chapters: 59 Chapters
Website: www.sigmaalpha.org
Motto: Οι γυναίκες που αρίστευσαν στις Γεωργίας — "Women Excelling in Agriculture"
Sigma Alpha's Flag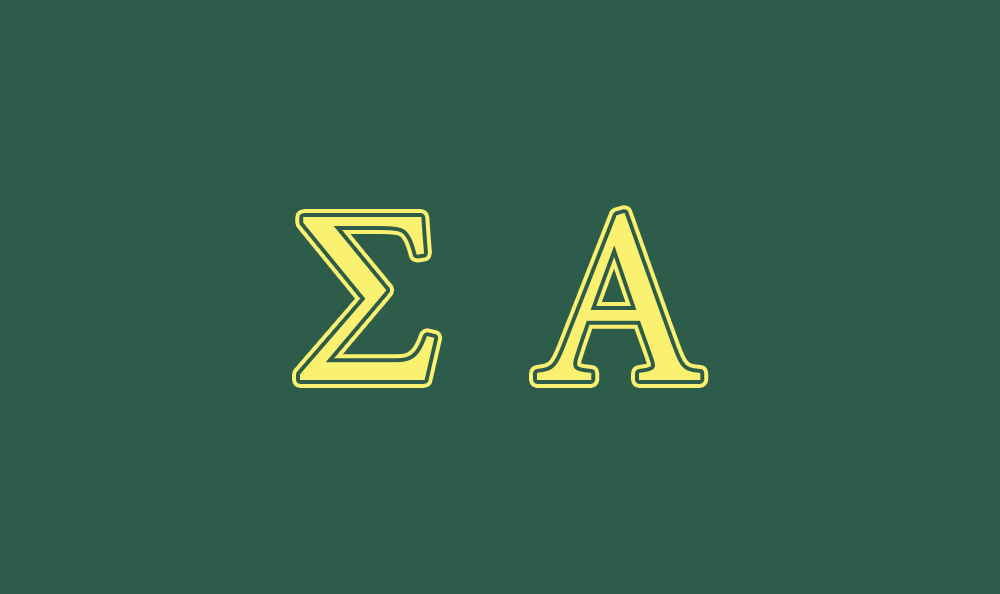 Official Colors
| 1st Color | 2nd Color | 3rd Color |
| --- | --- | --- |
| Emerald | Maize | N/A |
| | | |