Description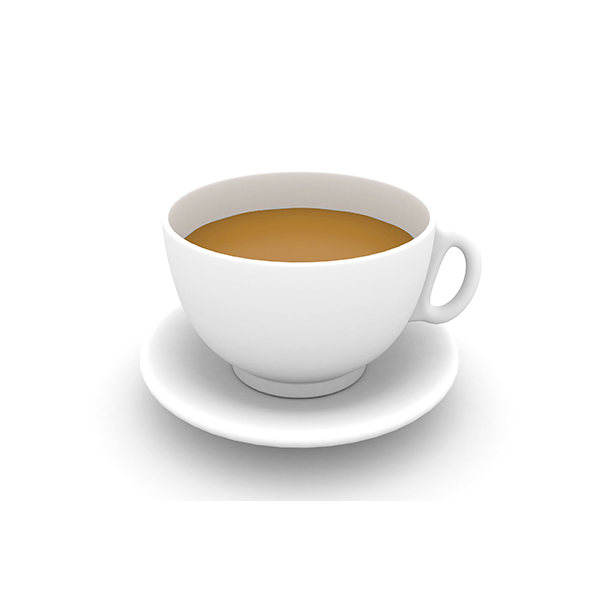 Kappa Delta Sigma
Symbol — Tea Cup
National Kappa Delta was founded at Longwood College, VA in 1897 by four women and was chartered by the State of Virginia in 1902.
A local group at St. Lawrence University, which became Pan Pasia in 1918, petitioned National Kappa Delta for membership. As a result, the Sigma Eta Chapter of National Kappa Delta was installed at St. Lawrence in 1921.
The chapter became an independent, local sorority on February 22, 1969 under the name of Kappa Delta Sigma.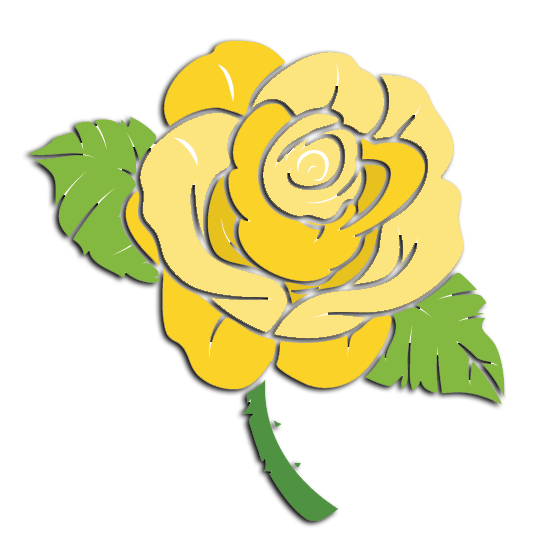 Kappa Delta Sigma
Flower — Yellow Rose
Symbols
Flower — Yellow Rose
Colors — Yellow and Green
Symbol — The Teacup
Magazine — The Porchswing
Be my friend, teach me to be yours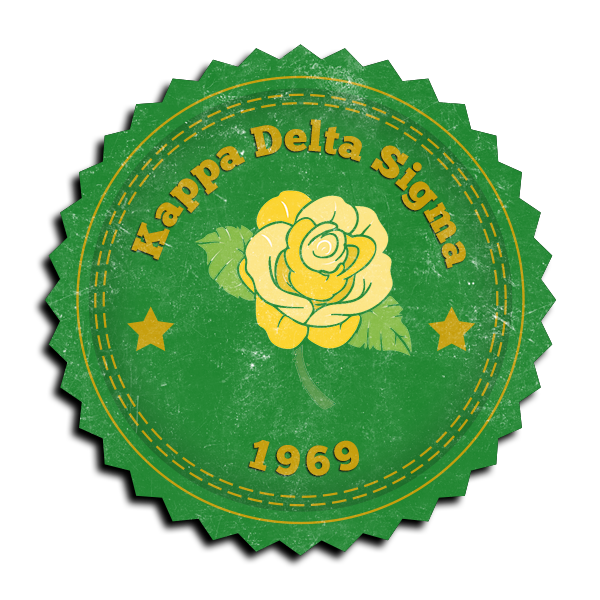 Kappa Delta Sigma Seal
(Mockup)
Mission Statement
Kappa Delta Sigma (KΣΔ) was founded upon the principles of faith in friendship, concern for human dignity and respect for the individual, her ideas, beliefs, and feelings. Inherent in these principles is the understanding that the worth of an individual cannot be measured. Every person has something to offer and much can be gained from the interpersonal relationships of a group bound by common goals and ideals.
Philanthropy
Make-a-Wish Foundation and Susan G. Koman Breast Cancer Foundation
— Read More History on Kappa Delta Sigma on Wikipedia
Kappa Delta Sigma (KΣΔ)
Founded On: February 22, 1969 – St. Lawrence University, Canton, NY
Type: Social Sorority
Colors: Green and Yellow
Flower: Yellow Rose
Nicknames: KD-Kappa-Delta
Chapters: 1 Chapter
Motto: Γίνε φίλος μου, μου διδάξει να είναι δικοί σας — "Be My Friend, Teach Me to Be Yours"
Kappa Delta Sigma's Flag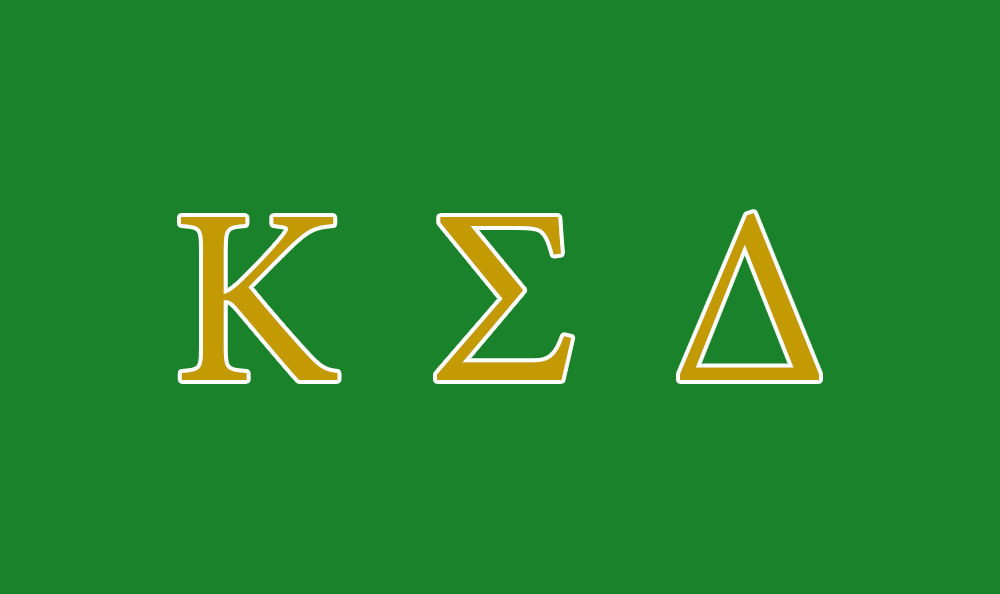 Official Colors
| 1st Color | 2nd Color | 3rd Color |
| --- | --- | --- |
| Green | Yellow | N/A |
| | | |