Description
Kappa Alpha Order (commonly known as Kappa Alpha, KA, or "the Order") is a social fraternity and a fraternal order founded in 1865 at Washington College in Lexington, Virginia. As of 2014, the Kappa Alpha Order lists 122 active chapters, 7 provisional chapters, and 33 suspended chapters. Along with Alpha Tau Omega and Sigma Nu, the order represents a third of the Lexington Triad. Since its establishment in 1865, The Order has initiated more than 150,000 members.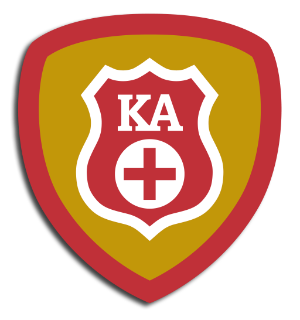 Kappa Alpha Order Badge
History
Kappa Alpha Order was originally founded as Phi Kappa Chi on December 21, 1865, at Washington and Lee University in Lexington, Virginia. James Ward Wood, William Archibald Walsh, and brothers William Nelson Scott and Stanhope McClelland Scott are the founders of the fraternity. Soon after the founding, the local Virginia Beta chapter of Phi Kappa Psi protested the name "Phi Kappa Chi", due to the similarity of the names, leading Wood to change the name of the fraternity to K.A. by April 1866. The popular Kuklos Adelphon society had gone defunct during the Civil War, and it is suspected that Wood selected the letters K.A. to attract those who were familiar with the old society. Within one year, the order's ritual would be expanded upon by Samuel Zenas Ammen, who was dubbed the "practical founder". In the years that followed, the fraternity spread throughout the Southern United States, as well as other states such as California, Arizona and New Mexico.
KA is one-third of the Lexington Triad, along with Alpha Tau Omega and Sigma Nu. The founders listed Robert E. Lee's chivalry and gentlemanly conduct as an inspiration, and he was designated the "Spiritual Founder" of the Order by John Temple Graves at the 1923 Convention.
— Read More History on Kappa Alpha Order on Wikipedia
Kappa Alpha Order (KA)
Founded On: December 21st, 1865 – Washington College
Type: Social Fraternity
Colors: Crimson and Old Gold
Flower: Crimson Rose and Magnolia Blossom
Nicknames: KA-Kappa-Alpha
Chapters: 122 Active Chapters
Website: www.kappaalphaorder.org
Motto (1): Dieu et les Dames — "God and the Ladies"
Motto (2): Fratres usque ad aram fidelis — "Brothers faithful unto death"
Kappa Alpha Order's Flag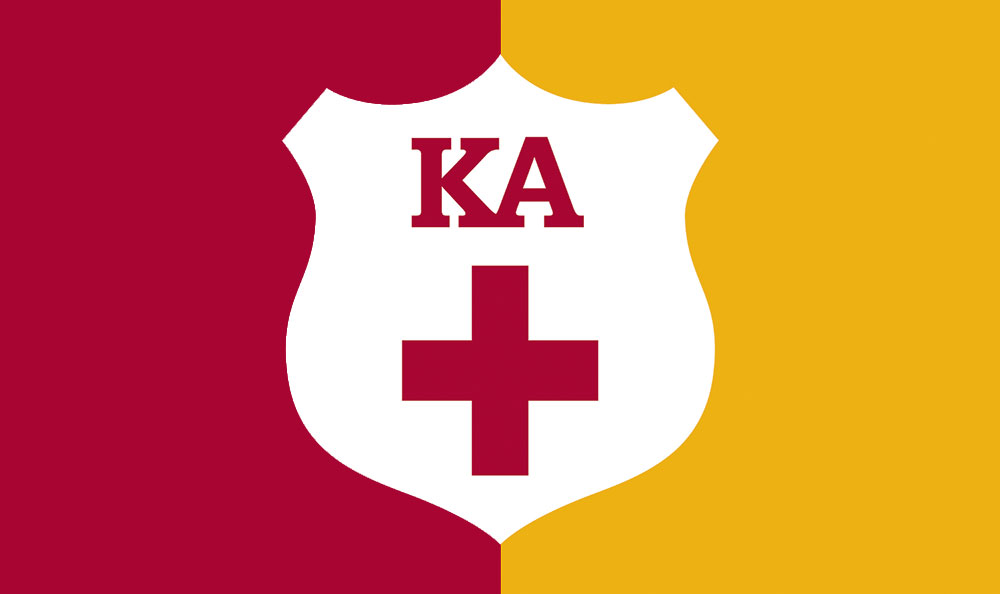 Official Colors
| 1st Color | 2nd Color | 3rd Color |
| --- | --- | --- |
| Crimson | Old Gold | N/A |
| | | |