Description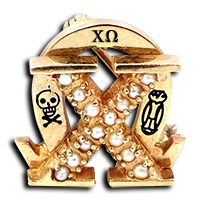 Chi Omega Badge
Chi Omega (ΧΩ) is a women's fraternity and the largest member of the National Panhellenic Conference. Chi Omega has over 176 active collegiate chapters and over 240 alumnae chapters. Chi Omega's national headquarters is located in Memphis, Tennessee.
Founding
Chi Omega was founded April 5, 1895 at the University of Arkansas by Ina May Boles, Jean Vincenheller, Jobelle Holcombe, and Alice Simonds, with the help of Dr. Charles Richardson (an initiate of the Kappa Sigma Fraternity). It first expanded in Fall 1898 with Chi chapter at Jessamine College; located in Nicholasville, Kentucky and Hellmuth Ladies' College, located in London, Ontario. Both chapters were transferred to other schools in 1903. By its 10th anniversary, in 1905, and with the support of Alumnae and Dr. Richardson, Chi Omega had installed 17 chapters throughout the United States.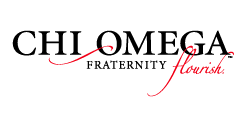 Chi Omega Logo
Chi Omega joined the National Panhellenic Conference in 1903.
From 1947-1973, Chi Omega's headquarters were in the private home of two alumnae in Cincinnati, Ohio. In 1973, Chi Omega moved to the 33rd floor of Carew Tower, the tallest building in Cincinnati. Chi Omega was the first women's Fraternity to have an Executive Office in an Office Building. In 1986, the Chi Omega Executive Office was moved to the 31st floor of the same office building, Carew Tower, until their move to the present location in Memphis, Tennessee in December 1993.
The Make-A-Wish Foundation has been Chi Omega's official philanthropy since 2002. Chi Omega Fraternity members have supported philanthropy since the fraternity's inception in 1895 and in the late 1990s, the leadership in Chi Omega researched opportunities for establishing a national philanthropy, and in 2002, the Chi Omega/Make-A-Wish alliance was officially announced. Since the start of this alliance, Chi Omega has raised more than 9.5 million dollars and has volunteered over half a million hours for Make-A-Wish. Make-A-Wish therefore recognizes Chi Omega as one of their Cause Champion sponsors (second tier donors) just behind Disney and Macy's. Money is often raised through annual beach volleyball tournaments.
Chi Omega is the largest women's fraternal organization in the world with over 310,000 initiates and 178 collegiate chapters. Chi Omega Fraternity reached a milestone in its history by initiating its 300,000th member in 2013. The Fraternity is the first group in the National Panhellenic Conference to achieve this landmark.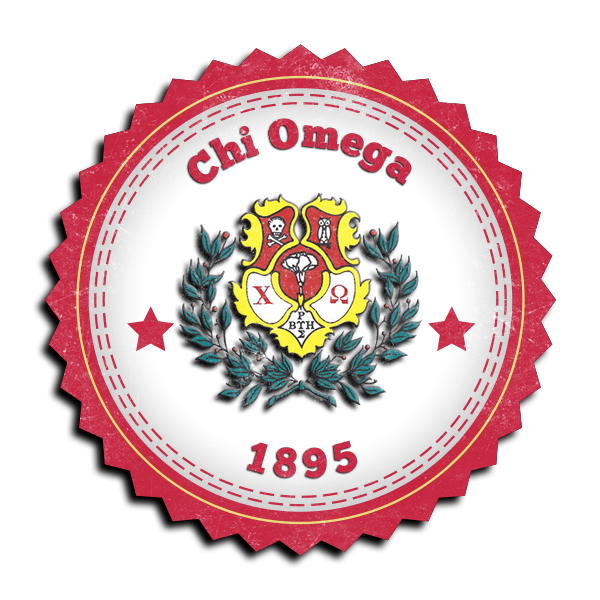 Purposes
Chi Omega is an intergenerational women's organization committed to its founding purposes:
Friendship
Personal integrity
Service to others
Academic excellence and intellectual pursuits
Community & campus involvement
Personal & career development
Symbols and Crest
Colors — Cardinal and Straw
Flower — White Carnation
Jewel — Pearl and Diamond
Symbol — Skull and Crossbones
Mascot — Owl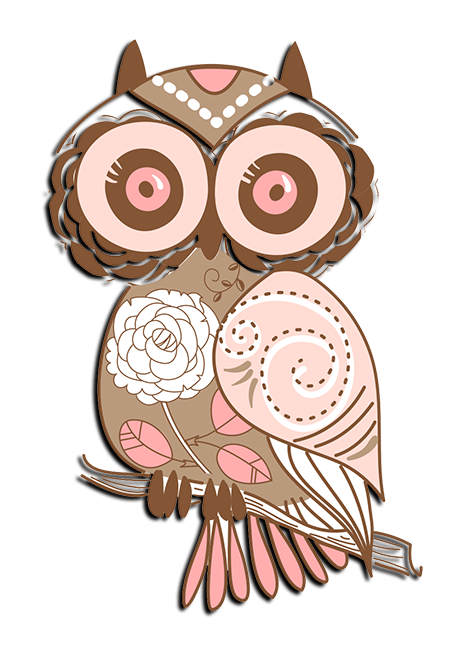 Chi Omega's crest was adopted in 1902. Only initiated members may wear or use the crest. Centered on the crest is the white carnation, with the Chi to the left and the Omega to the right of the flower. Above these symbols are both the skull and crossbones and the owl. Beneath the carnation are the five letters, Rho, Beta, Upsilon, Eta and Sigma. A laurel wreath, used by ancient Greeks to honor scholars and heroes, surrounds all of the emblems known and loved by Chi Omegas.
The beloved badge of Chi Omega was regulated and adopted in 1906, allowing only fourteen pearls or diamonds, no other stones to be used. It is a monogram of the Greek letter "Chi" superimposed over "Omega."It is to be worn only by initiated members of Chi Omega, wearing professional clothing. It is to be worn over the heart, and above all other pins.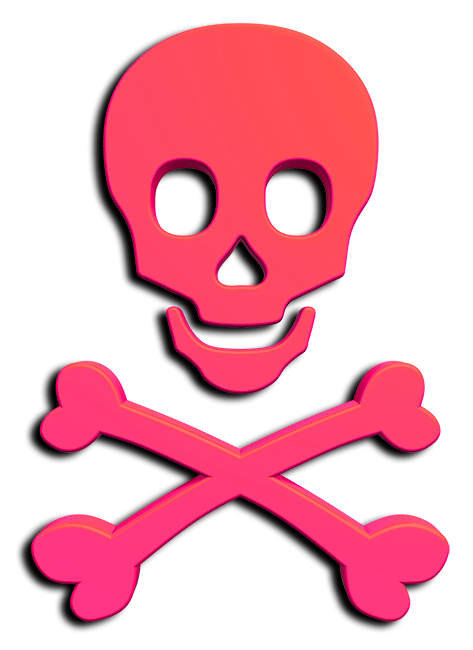 Chi Omega
Symbol — Skull & Crossbones
Organization
The fraternity's day-to-day business activities are overseen by the Governing Council; which consists of five elected alumnae, volunteer members, who are elected every two years. Each chapter of Chi Omega receives at least an annual visit from a National Consultant who aids in the development of the members.
Since 1899, The Eleusis is the official newsletter magazine of Chi Omega, named after an ancient Greek myth of Chi Omega's patron goddess Demeter. It was in 1899 edited by Ida Pace Purdue and delivered to less than 100 members. The subscription price was $1/year. An account of the founding, histories and pictures of the chapters, and a directory of the members were all included in the first issue. In 2013, over 200,000 copies of The Eleusis are mailed out three times per year to collegiate and alumnae members.
— Read More History on Chi Omega on Wikipedia
Chi Omega (ΧΩ)
Founded On: April 5th, 1895 – University of Arkansas
Type: Social Sorority
Colors: Cardinal and Straw
Flower: White Carnation
Nicknames: Chi-O-Chi-Omega
Chapters: 176+ Chapters
Website: www.chiomega.com
Motto: Ελληνικός Πολιτισμός & χριστιανικά ιδεώδη  — "Hellenic Culture & Christian Ideals"
Chi Omega's Flag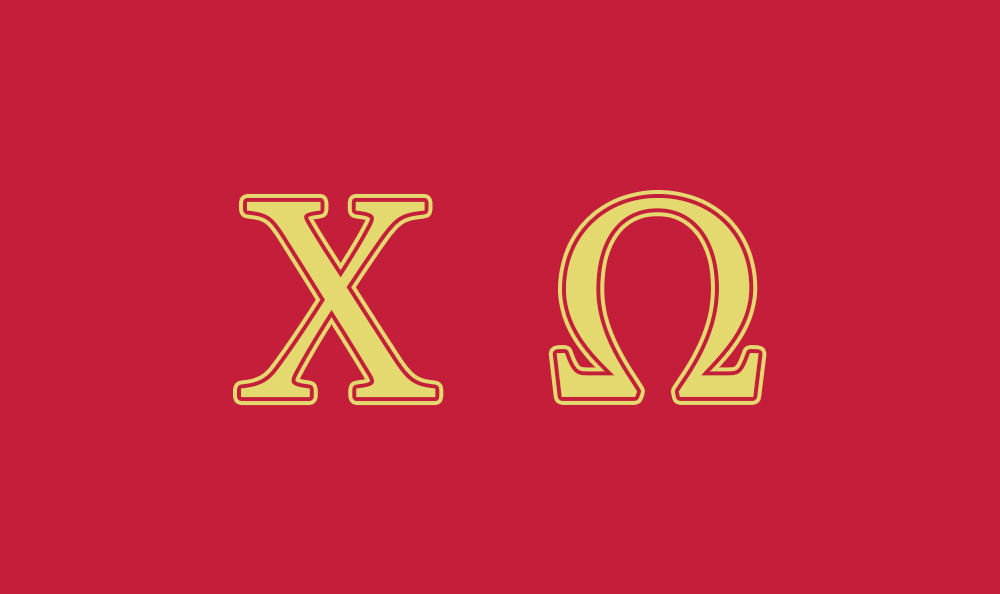 Official Colors
| 1st Color | 2nd Color | 3rd Color |
| --- | --- | --- |
| Cardinal | Straw | N/A |
| | | |