Description
Alpha Delta Phi (ΑΔΦ, also Alpha Delt, A.D. or ADPhi) is a North American Greek-letter secret and social college fraternity. Alpha Delta Phi was originally founded as a literary society by Samuel Eells in 1832 at Hamilton College in Clinton, New York. Its 50,000+ alumni include former Presidents and Senators of the United States, as well as Chief Justices of the Supreme Court. In 1992, five chapters withdrew from the male-only organization to become co-educational, and formed the Alpha Delta Phi Society, a separate and independent organization.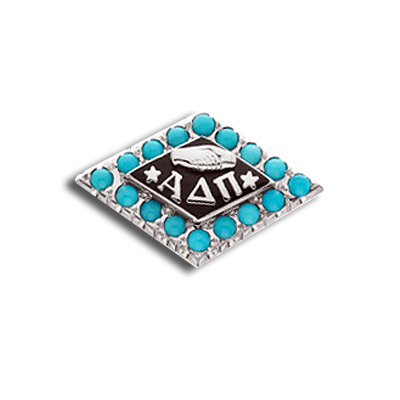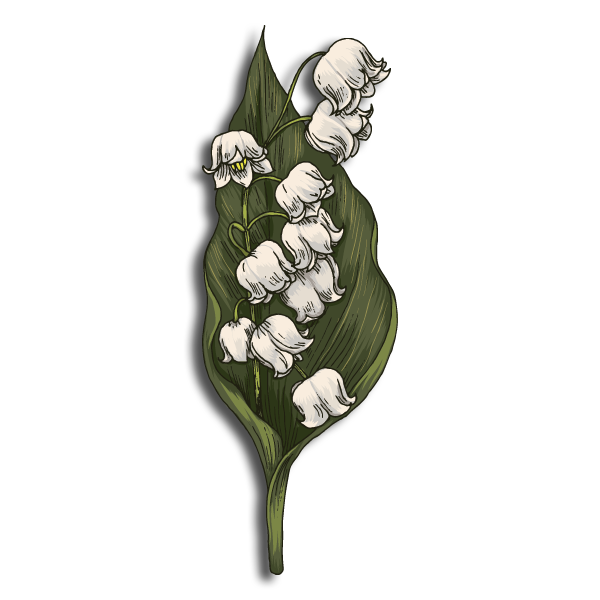 Alpha Delta Phi Flower -Lily of the Valley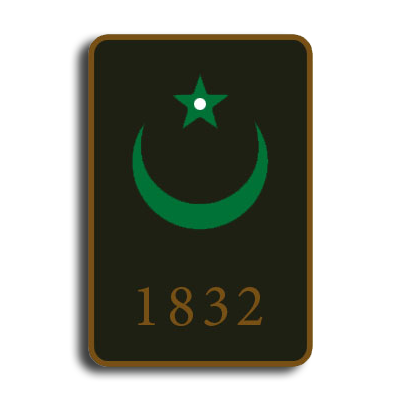 Alpha Delta Phi Symbol – Star, Crescent
Founding
When Samuel Eells arrived on campus at Hamilton College, he found two existing literary societies, the Phoenix and the Philopeuthian, the latter of which he reluctantly joined. Eells quickly became disenchanted with both societies' unscrupulous recruiting tactics and considered creating his own society which would disavow what he described as jealous and unsavory competition between the two. Eells proposed to select members from both the Phoenix and the Philopeuthian and found a new society of limited membership based on "the loftiest of intellectual and moral ideals".
Philosophy
Alpha Delta Phi is both a social fraternity and a literary society. In the founder's own words, the literary pursuit of the fraternity must "be built on a more comprehensive scale than other societies, … It must be national and universal in its adaptations, so as not merely to cultivate a taste for literature or furnish the mind with knowledge, but with a true philosophical spirit looking to the entire man, so as to develop his whole being — moral, social and intellectual." As part of this focus, the Samuel Eells Literary and Educational Foundation sponsors annual literary competitions, which awards cash prizes.
Other Historical Facts
Alpha Delta Phi was the first fraternity to establish a chapter west of the Appalachian Mountains when it formed a chapter at Miami University in 1835. This chapter preceded the formation of three national fraternities at Miami University known as the Miami Triad in the years that followed.
Alpha Delta Phi is a charter member of the North-American Interfraternity Conference (formerly known as the National Interfraternity Conference) (NIC), and a Brother of Alpha Delta Phi, Hamilton W. Mabie (Williams College, class of 1867), was the first President of the NIC. Alpha Delta Phi is today still a member of the NIC; the Alpha Delta Phi Society is not a member of the NIC.

— Read More History on Alpha Delta Phi on Wikipedia
Alpha Delta Phi (ΑΔΦ)
Founded On: 1832 at Hamilton College
Type: Secret, Social, Literary
Colors: Emeral and Pearl
Flower: Lily of the Valley
Nicknames: Alpha-Delta-Phi
Chapters: 30 Chapters, 5 Affiliates
Website: www.alphadeltaphi.org
Motto: Manus Multæ Cor Unum — "Many Hands, One Heart"
Alpha Delta Phi's Flag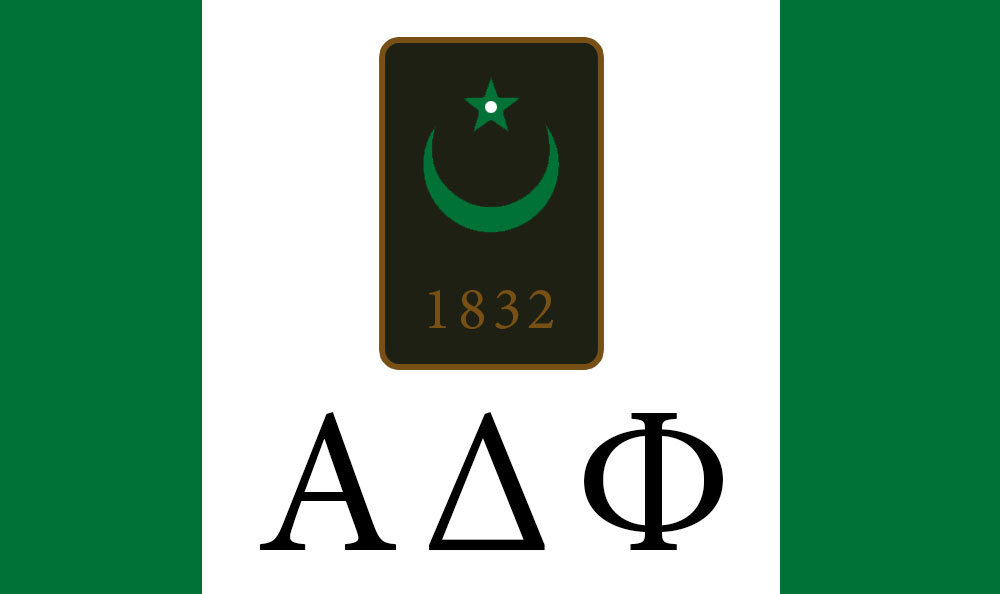 Official Colors
| 1st Color | 2nd Color | 3rd Color |
| --- | --- | --- |
| Emerald | Pearl | N/A |
| | | |