Description
Alpha Chi Rho (ΑΧΡ) is a men's collegiate fraternity founded on June 4, 1895 at Trinity College in Hartford, Connecticut by the Reverend Paul Ziegler, his son Carl Ziegler, and Carl's friends William H. Rouse, Herbert T. Sherriff and William A.D. Eardeley. It is a charter member of the North-American Interfraternity Conference, and its national headquarters is R.B. Stewart National Headquarters, located in Neptune, New Jersey. The symbol of the fraternity is the labarum and men of Alpha Chi Rho are commonly called Crows.
The Mission Statement of Alpha Chi Rho
Alpha Chi Rho is a national men's collegiate fraternity whose purpose is to enhance the lifelong intellectual, moral, and social development of our members through the guidance of our Landmarks.
The Landmarks of Alpha Chi Rho
Membership from among those who are prepared to realize in word and deed, the Brotherhood of all men.
The insistence on a high and clean moral standard.
The paramount duty of Brotherly love among members.
Judgment not by externals, but by intrinsic worth; no one is denied membership in Alpha Chi Rho because of race, creed, or nationality.
— Read More History on Alpha Chi Rho on Wikipedia
Alpha Chi Rho (ΑΧΡ)
Founded On: June 4th, 1895 – Trinity College
Type: Social Fraternity
Colors: Garnet and White
Flower: N/A
Nicknames: Crow, Crows
Chapters: 34 Active, 4 Colonies
Website: www.alphachirho.org
Motto: ΑΝΔΡΙΖΕΣΘΕ — "Be Men"
Alpha Chi Rho's Flag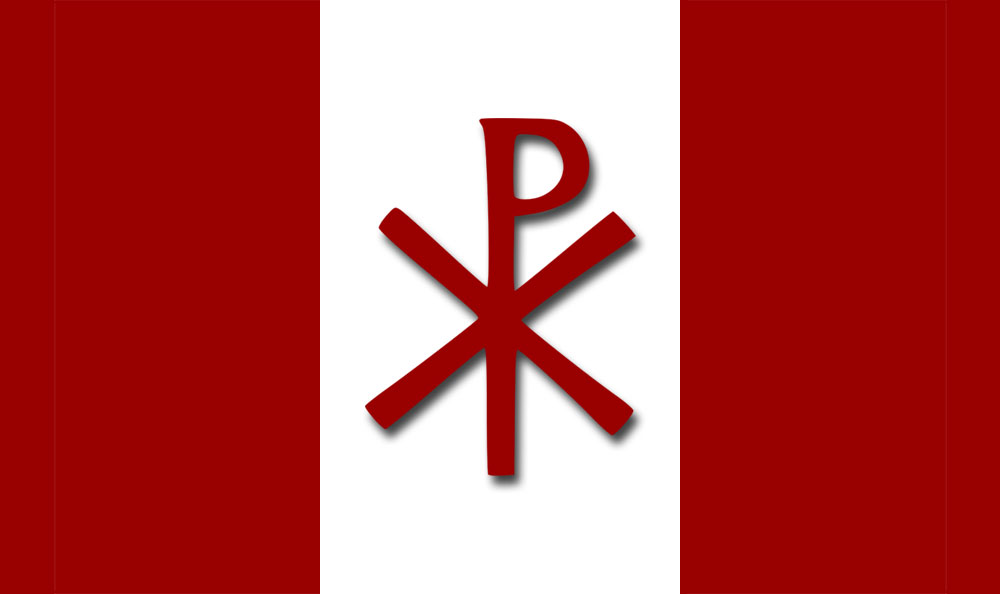 Official Colors
| 1st Color | 2nd Color | 3rd Color |
| --- | --- | --- |
| Garnet | White | N/A |
| | | |