Description
Acacia Fraternity was founded on May 12, 1904, by a group of 14 Freemasons attending the University of Michigan at Ann Arbor. The fraternity became International in 1988 at the 45th Conclave with the petitioning of two Canadian chapters the University of Western Ontario Chapter and the Carleton University Chapter.
Symbolism
The Sprig of Acacia is the 13th simple symbol of the Masonic Brotherhood, and it is extended to the sons of Masons in the main organization when a fellow mason leaves time. According to tradition, the symbol promotes the obligation that the Masons must provide for the widow and children of their former colleagues and confidants. The junior Acacia fraternity takes upon some of this characteristic.
The Acacia flag was adopted in 1950. It consists of a vertical triband of gold-black-gold with the fraternity arms on the center (or on a fess cotised sable three right triangles of the field) and the name in gold Old English lettering in an arc at the top.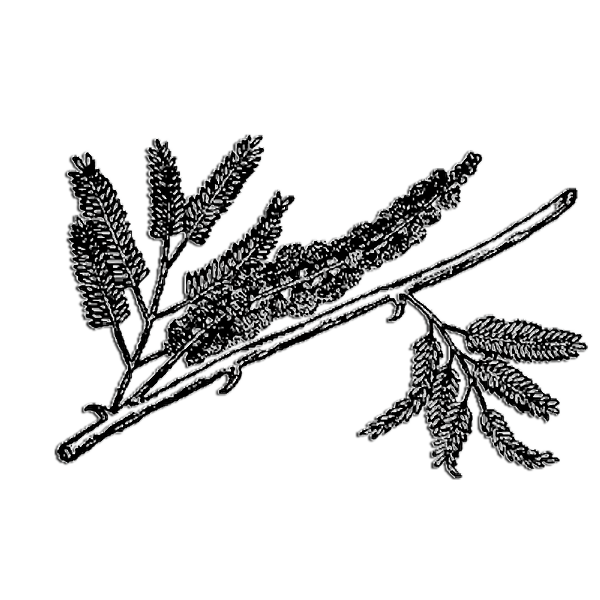 Acacia (fraternity) Flower – Sprig of Acacia in Bloom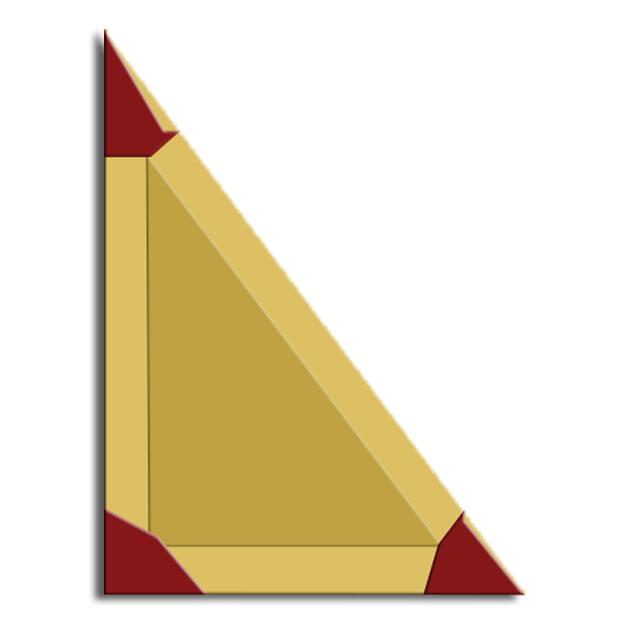 Acacia (fraternity) Symbol – 3-4-5 Right Triangle of the 1st Quadrant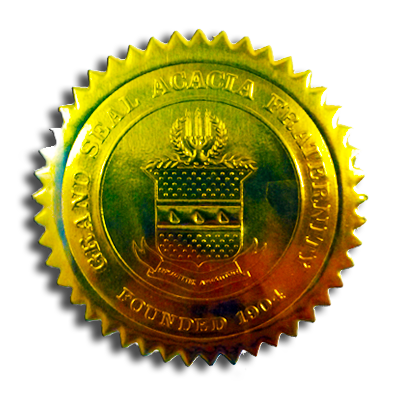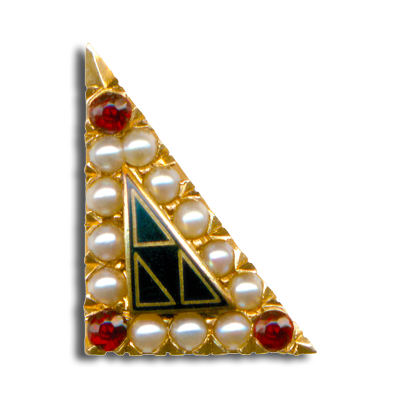 Acacia (fraternity) Badge
The main symbol and representation of Acacia occurs within a 3-4-5 (base-altitude-hypotenuse) right triangle of the first quadrant. This triangle holds very special significance to the fraternity and its members, symbolizing the imperfect nature of man as well as the struggle to approach an ideal, which symbolically is occasionally represented as a circle. Unless specified otherwise, whenever a triangle is mentioned in this article, a 3-4-5 right triangle of the first quadrant is what is meant.
The present Acacia badge is a right triangle of the first quadrant whose sides are of the proportions 3, 4, 5, with the shortest side being the base. The sides are set with twelve pearls—three on the base, four on the altitude, and five on the hypotenuse. The corners are set with garnets. Within the triangle are three small right triangles of the same proportion, outlined in gold on a black enamel background. The badge of Acacia as it appears today was adopted at the second Grand Council of Acacia, which was held on December 6, 1913.
The crest of Acacia depicts a three taper candelabrum surrounded by a wreath of Acacia. Below the candelabrum is a shield of old gold with two bands of black surrounding a thicker band of black. In this thicker band of black there reside three 3-4-5 right triangles. Below the shield is a blue ribbon holding the motto of the fraternity in Greek: ΩΦΕΛΟΥΝΤΕΣ ΑΝΘΡΩΠΟΥΣ, which means "Human Service" or "In Service of Humanity".
— Read More History on Acacia Fraternity on Wikipedia
Acacia Fraternity (Ακακία)
Founded On: May 12th, 1904 – University of Michigan, Ann Arbor
Type: Social Fraternity
Colors: Black and Old Gold
Flower: Acacia
Nicknames: Acacia
Chapters: 34 in USA, 1 in Canada, 3 Colonies
Website: www.acacia.org
Motto: ΩΦΕΛΟΥΝΤΕΣ ΑΝΘΡΩΠΟΥΣ — "Human Service"
Acacia's Flag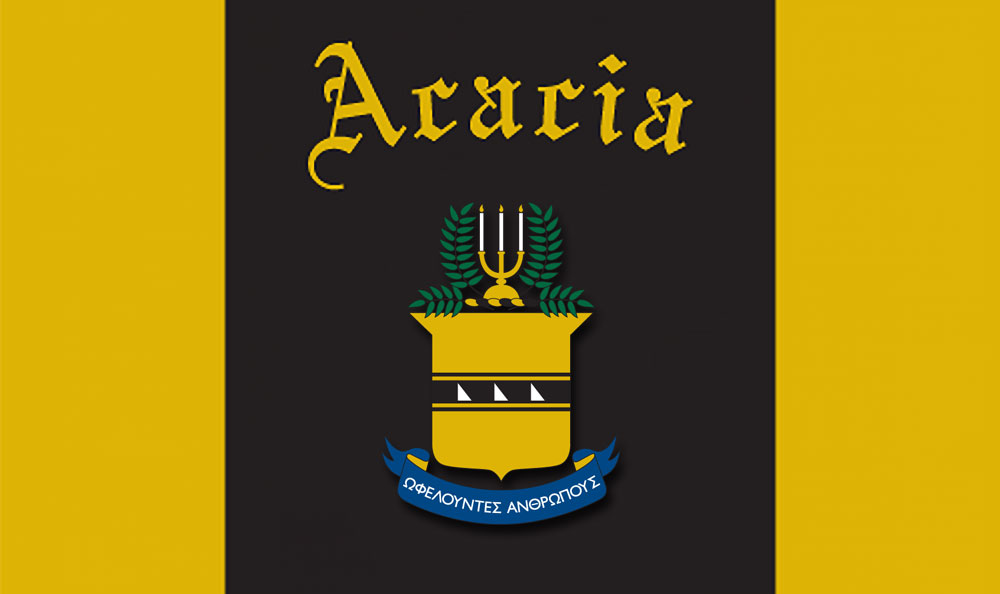 Official Colors
| 1st Color | 2nd Color | 3rd Color |
| --- | --- | --- |
| Black | Old Gold | N/A |
| | | |